Welcome to EclipseMagazine.co.uk's Summer Guide to Racing, 2022. 
It's Platinum Jubilee year so this summer we have a special focus on Her Majesty The Queen's links with British Horseracing.
See also What's on, Ladies' Days, Racing Festivals and What to Wear… plus, did our photographer snap you at the races?
And don't miss out on our latest news and photos:
BRITISH HORSERACING & HER MAJESTY THE QUEEN
Festival Guides
As part of a long-term ambition and following feedback from racegoers attending the smaller scale Royal Ascot in 2021, capacity numbers have been reduced across …
Festival Guides
Royal Ascot Prize Money will reach record levels in 2022, with £8,652,500 to be won. The Royal Ascot racing programme will once again feature the …
Festival Guides
This article contains third-party links Multiple Group 1 and Classic-winning Flat trainer Andrew Balding has amassed over 250 wins across the last two seasons, including …
Thursday of Royal Ascot 2022 was Gold Cup Day and also 'Ladies Day'. Fashionistas donned their best outfits and strutted their stuff on the most …
Thursday of Royal Ascot 2022 was Gold Cup Day with superstar Stradivarius bidding to emulate Yeats (2006–2009) by winning a fourth Gold Cup, the flagship …
Fashion comes to the fore at Royal Ascot each year and for 2022 the focus turned to the Royal Ascot Millinery Collective – and a …
Royal Ascot is renowned as a highlight of the British, racing and social calendars, but perhaps less well known is its work each year with …
The safety and welfare of horses and jockeys is paramount at Royal Ascot. In recent years several major changes have been made to the racecourse …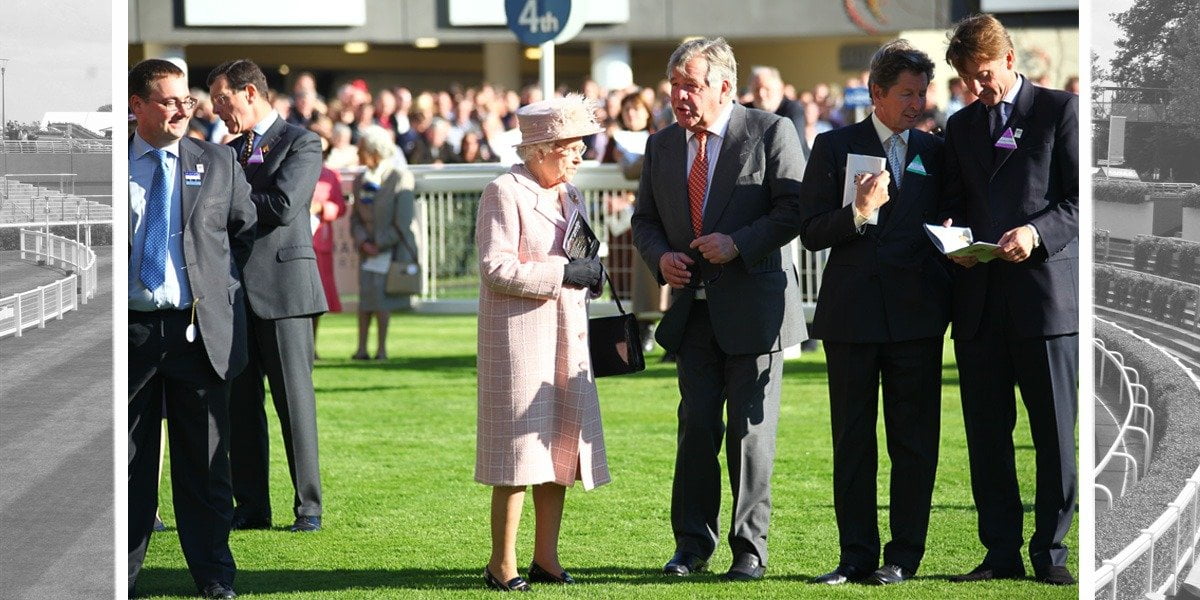 Nothing receives a bigger cheer at Royal Ascot than when Her Majesty The Queen's famous silks are first past the post. Over the years many …