[et_pb_section admin_label="section"][et_pb_row admin_label="row"][et_pb_column type="4_4″][et_pb_text admin_label="Text" background_layout="light" text_orientation="left" use_border_color="off" border_color="#ffffff" border_style="solid"]
Cheltenham Ladies' Style
The Cheltenham Festival in March offers a rare opportunity for racing fashionistas: it's the chance to flaunt your winter style, particularly on one of the few Ladies' Days in the Jump racing calendar.
Ladies' Day at The Festival is relatively new, but since its inception a few years ago the style has evened out into fashions focusing on winter fabrics and textures – think feathers, furs, tweeds and leathers… But don't mistake that for 'dull'!
EclipseMagazine.co.uk has been snapping the stylish visitors to The Festival during this time and to help you plan your ensemble this year we have selected some of our favourite outfits from our archive.
Ranging from the traditional through to the exuberant, all of the ladies pictured here are genuine racegoers who simply love to look fabulous for The Festival – we salute and celebrate them, and hope they will inspire others too!
First up, the traditional look where a beautiful tweed suit is cut to perfection and topped off with some classic accessories:
Give your traditional suit some pep with a statement bag:
Traditional hats are also sure to be a winner: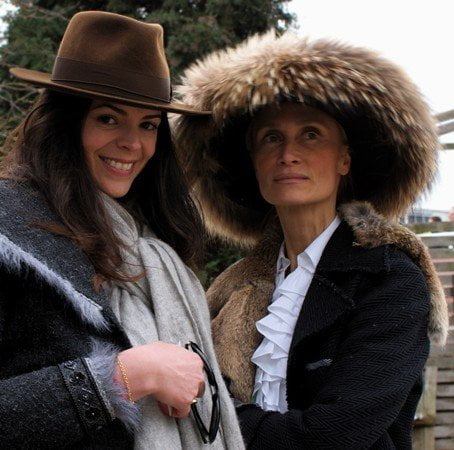 Beautiful coats keep you warm but can inject sensational style when teamed with a smart cut and an attention-grabbing colour:
 Or for a combination of traditional suit and wonderfully outrageous colour take some tips from these ladies:

 Matching accessories can balance a bright outfit – think hat, gloves, handbag, even umbrella and sunglasses! (And don't forget your race card):
While a beautiful hat will also command attention when your coat is a calmer colour: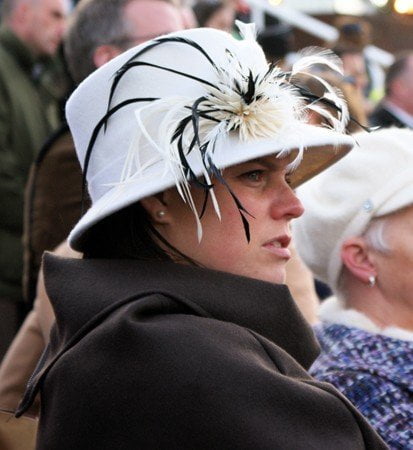 Racing personalities also vary their choice between full colour and more traditional:
While those with big personalities opt for eye-popping pattern (now THAT's how to push the boundaries of winter style!):
Your clothing will always express some of your personality so make sure you are comfortable in whatever you choose to wear – both emotionally and physically (especially with regards to the weather!). So, whatever you wear, 'own' your style with a smile and you will always look fabulous:
Huge thanks to all of you racegoers who pose for our photographers – past, present and future!
GUIDE TO THE CHELTENHAM FESTIVAL 2015 – CLICK HERE
[/et_pb_text][/et_pb_column][/et_pb_row][/et_pb_section]
Allison is the Publisher of Eclipse Magazine. She loves going to the Races and is learning to bet (despite being officially the worst bettor in the History of the Universe), there's a lot more to learn…